Side Stand Switch Eliminator SSB-016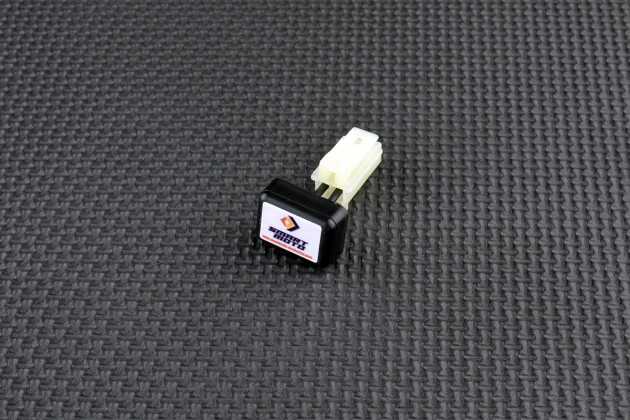 Express Worldwide Shipping
Side Stand Switch Eliminator SSB-016
Availability:

In Stock

Product Code:

SSB-016
Express Worldwide Shipping
The Side Stand Switch Eliminator by SmartMoto allows the elimination of the stock side stand switch.
Although we don't recommend riding with the side stand switch bypassed, if the switch gets damaged you can get stranded in the middle of nowhere, just plug the eliminator, zip-tie the stand and keep riding.
For safety reasons manufacturers install a switch that kills the ignition when the side stand is down with gear engaged. As a result, removing the switch for off-road use or trackdays makes the bike inoperable.
SmartMoto Complete Sets brings a Side Stand Switch Eliminator that connects directly to the wiring harness and is compact and durable.
Key Features
Eliminates the side stand switch easily without modifications on the wiring harness.
Allows you to remove the entire side stand for trackdays or off-road use and reinstall it again quickly when you need to go back to the road.
Replaces a faulty side stand switch.
Legal Notice!
Installation of this kit is intended for closed circuit competition purposes only. The purchaser of this performance kit acknowledges that it is not intended for street use.
SmartMoto Complete sets is a product development approach that focuses on delivering complete and high-quality kits. To ensure that all eliminator kits are a perfect fit, we conduct thorough research and testing on all the necessary components needed for each modification. This includes stainless steel bolts and washers, special heat-resistant rubber caps, and exhaust blanking plugs. We make sure that all the required components are included in one convenient package. The electronic eliminators are designed with OEM connectors for seamless compatibility, and the electrical parts are protected by durable heat shrink tubing, ensuring long-lasting performance. With SmartMoto, you can count on complete kits that offer flawless compatibility, lifetime durability, and reliable performance.

Yamaha > FJR 1300 > 2006 - 2011
Yamaha > FZ1 FAZER 1000 > 2006 - 2014
Yamaha > FZ6 FAZER 600 > 2004 - 2009
Yamaha > MT-03 > 2006 - 2014
Yamaha > T-MAX 500 > 2006 - 2016
Yamaha > XT 660 X/R > 2004 - 2016
Yamaha > XT 660 Z Tenere > 2008 - 2016
Yamaha > YZF R1 > 2002 - 2008