Suzuki Dealer Mode Switch 6-pin DMT-001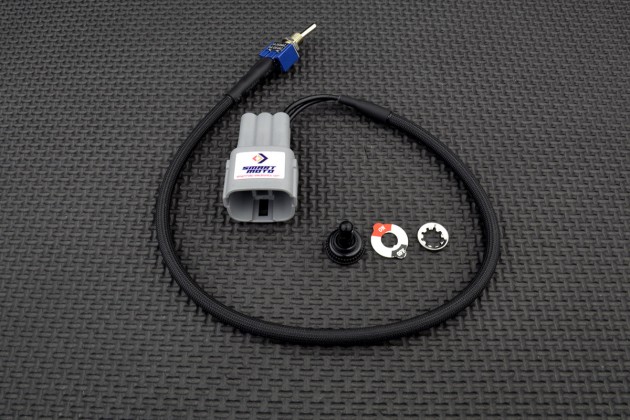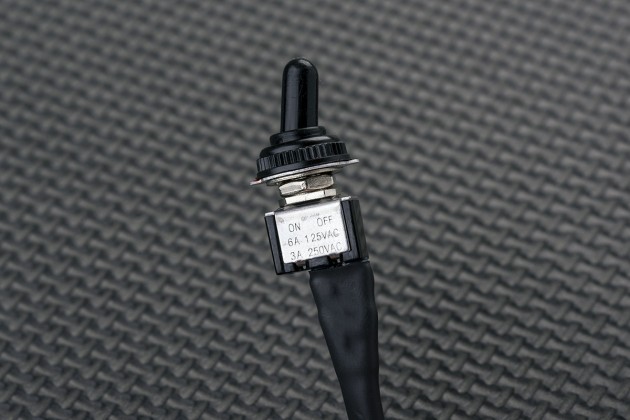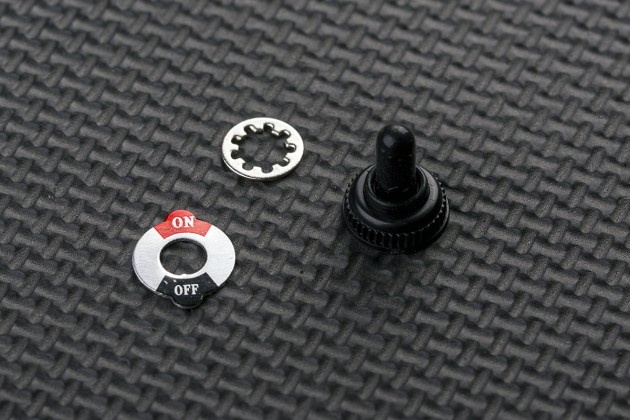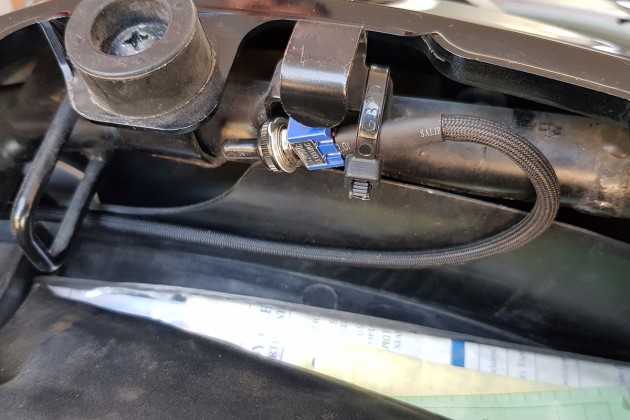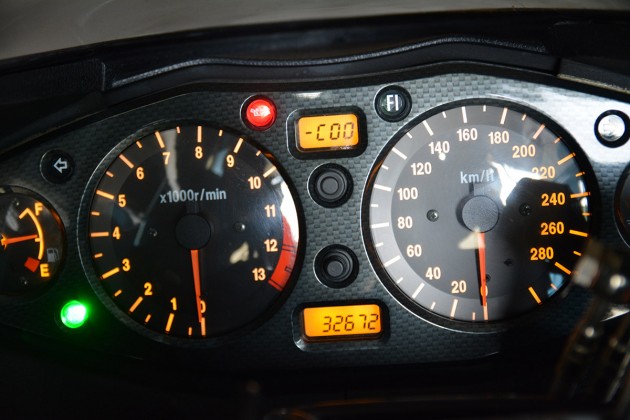 Express Worldwide Shipping
Suzuki Dealer Mode Switch 6-pin DMT-001
Availability:

In Stock

Product Code:

DMT-001
Express Worldwide Shipping
The Suzuki Dealer Mode Switch by SmartMoto enables the Dealer Mode on Suzuki Fi motorcycles.
This switch fits newer Suzuki FI models (2004-on) that feature the 6(six) pin connector.
Reference Suzuki OEM part no: 09930-82720
The Dealer Mode allows you to access the Fi error codes, troubleshoot Fi problems and adjust the throttle position sensor (TPS). However, the original Suzuki part is bulky and not suitable for permanent installation on the motorcycle.
SmartMoto Wiring Harness products bring a high quality Dealer Mode Switch that can be installed permanently on the motorcycle with a fully waterproof installation kit.
Key Features
Displays the current and memorised Fi error codes and the TPS adjustment bar on the LCD screen.
Cable length: 35cm.
SmartMoto Wiring Harness products is a series of design and manufacturing methods developed by SmartMoto that focus on creating reliable motorcycle wiring harnesses. To ensure perfect compatibility, we only use connectors and cables that are of OEM specifications. The wiring is enclosed and protected by a special PVC or silicone sleeve and the connectors and joints are insulated in a heat-shrinkable tubing with glue. Also, when necessary smd parts on printed circuit boards are prioritised over through-hole parts. This guarantees lifetime durability and reliability even under harsh riding conditions.
Suzuki > B-KING 1300 > 2007 - 2012
Suzuki > Burgman 400 > 2002 - 2020
Suzuki > Burgman 650 > 2002 - 2018
Suzuki > C109R Boulevard > 2008 - 2019
Suzuki > C1500 Intruder > 2005 - 2019
Suzuki > C1800R Intruder > 2008 - 2019
Suzuki > C50 Boulevard > 2005 - 2022
Suzuki > C800 Intruder > 2005 - 2019
Suzuki > C90 Boulevard > 2005 - 2019
Suzuki > GSF Bandit 1250 > 2007 - 2016
Suzuki > GSF Bandit 650 > 2007 - 2016
Suzuki > GSR 400 > 2006 - 2017
Suzuki > GSR 600 > 2005 - 2010
Suzuki > GSR 750 > 2011 - 2016
Suzuki > GSX 1250 > 2010 - 2017
Suzuki > GSX 1400 > 2004 - 2008
Suzuki > GSX 650 > 2008 - 2015
Suzuki > GSX-S 1000 > 2015 - 2021
Suzuki > GSX-S 750 > 2015 - 2022
Suzuki > GSXR 1000 > 2003 - 2022
Suzuki > GSXR 125 GSX-S 125 > 2017 - 2020
Suzuki > GSXR 250 > 2019 - 2020
Suzuki > GSXR 600 > 2004 - 2022
Suzuki > GSXR 750 > 2004 - 2022
Suzuki > Hayabusa GSX1300R > 2004 - 2020
Suzuki > Katana 1000 > 2019 - 2021
Suzuki > King Quad 400 > 2007 - 2020
Suzuki > King Quad 500 > 2007 - 2020
Suzuki > King Quad 750 > 2007 - 2020
Suzuki > M109R Boulevard > 2006 - 2022
Suzuki > M1500 Intruder > 2009 - 2019
Suzuki > M1800R Intruder > 2006 - 2019
Suzuki > M50 Boulevard > 2005 - 2019
Suzuki > M800 Intruder > 2005 - 2019
Suzuki > M90 Boulevard > 2009 - 2019
Suzuki > RV 125 Van Van > 2007 - 2018
Suzuki > SFV 650 Gladius > 2009 - 2016
Suzuki > SV 1000 S/N > 2003 - 2007
Suzuki > SV 650 S/N > 2003 - 2014
Suzuki > SV 650 S/N > 2017 - 2020
Suzuki > V-Strom 1000 > 2004 - 2019
Suzuki > V-Strom 250 > 2018 - 2020
Suzuki > V-Strom 650 > 2004 - 2020