O2 (Oxygen) Sensor E5 Eliminator kit OSE-234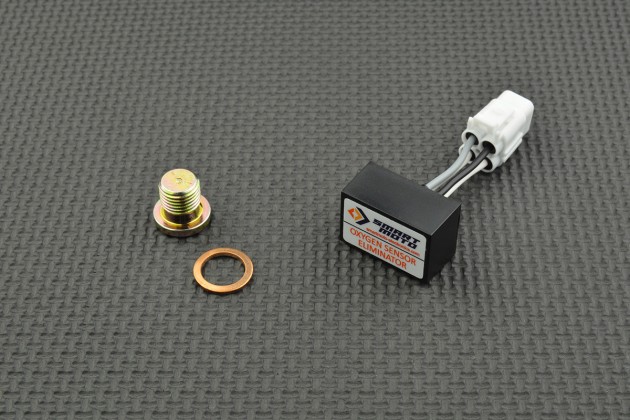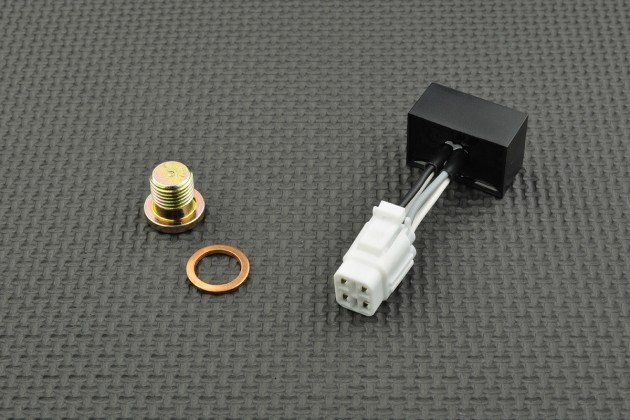 Express Worldwide Shipping
O2 (Oxygen) Sensor E5 Eliminator kit OSE-234
Availability:

In Stock

Product Code:

OSE-234
Express Worldwide Shipping
The O2 Sensor E5 Eliminator Kit by SmartMoto replaces the factory oxygen sensor in a motorcycle's exhaust. The kit allows the bike's ECU to bypass the limitations of the oxygen sensor system and use the installed air-fuel map. This results in improved throttle response, smoother power delivery, and more torque available in the low and mid RPMs.
This kit is designed for models that follow the latest emissions standards, such as Euro 4 and Euro 5.
Motorcycle manufacturers install the oxygen sensor system to achieve stoichiometric air-fuel ratio. This is good for emissions but converting a bike for trackdays or off-road use means you need to maximise its performance. However, removing the oxygen sensor system triggers an Fi error.
Modern emissions standards demand more rigorous exhaust monitoring. As a result, bypassing the oxygen sensor system has become more difficult. The new generation of O2 Sensor E5 Eliminator kits by SmartMoto are the most technologically advanced in the market. SmartMoto Complete Sets combines the SmartMoto MicroControl™ as well as the SmartMoto MultiCB™ technologies to bring a small and reliable device which communicates with the motorcycle's ECU to simulate the signals of the standard oxygen sensor. This results in complete removal of the oxygen sensor without encountering any Fi errors or performance issues.
Key Features
Improves throttle response, offering smoother power delivery and more torque in the low and mid RPMs.
It supports Fi tuning modifications such as the Power Commander or ECU remapping which require the removal of the oxygen sensor.
Supplements the installation of aftermarket exhaust systems that do not have an Oxygen sensor port.
Can be used to replace a malfunctioning Oxygen sensor.
The kit contains the number of eliminators and exhaust plugs required to bypass the o2 sensor system on one motorcycle.
Legal Notice!
Installation of this kit is intended for closed circuit competition purposes only. The purchaser of this performance kit acknowledges that it is not intended for street use.
SmartMoto Complete sets is a product development approach that focuses on delivering complete and high-quality kits. To ensure that all eliminator kits are a perfect fit, we conduct thorough research and testing on all the necessary components needed for each modification. This includes stainless steel bolts and washers, special heat-resistant rubber caps, and exhaust blanking plugs. We make sure that all the required components are included in one convenient package. The electronic eliminators are designed with OEM connectors for seamless compatibility, and the electrical parts are protected by durable heat shrink tubing, ensuring long-lasting performance. With SmartMoto, you can count on complete kits that offer flawless compatibility, lifetime durability, and reliable performance.

SmartMoto MicroControl™ is an advanced technology developed by SmartMoto that uses embedded microprocessors. Modern motorcycles have complex computer systems, so aftermarket products need to be technologically advanced. SmartMoto sets the industry standard by using a high-tech microcontroller that meets the needs of a rapidly changing market. This technology enables fast and accurate signal processing, reliability in tough riding conditions, and a compact size.
SmartMoto MultiCB™ is a unique circuit design method that focuses on creating devices that are small, weatherproof and reliable. We achieve this by using advanced PCB design software and innovative methods that combine multiple circuit boards, protected by a premium epoxy resin. This approach is similar to how leading motorcycle manufacturers make their products, resulting in devices that are extremely durable, dependable, and compact. As a result, our products are built to last and seamlessly integrate into motorcycles without taking up unnecessary space or adding extra weight.
Suzuki > Burgman 400 > 2018 - 2020
Suzuki > Burgman 650 > 2018 - 2018
Suzuki > GSX-S 1000 > 2018 - 2022
Suzuki > GSX-S 750 > 2017 - 2022
Suzuki > GSX-S 950 > 2022 - 2023
Suzuki > GSXR 1000 > 2017 - 2022
Suzuki > GSXR 600 > 2021 - 2022
Suzuki > GSXR 750 > 2021 - 2022
Suzuki > Katana 1000 > 2019 - 2022
Suzuki > RV 200 Van Van > 2017 - 2020
Suzuki > SV 650 S/N > 2017 - 2022
Suzuki > V-Strom 1050 > 2020 - 2022
Suzuki > V-Strom 250 > 2018 - 2020
Suzuki > V-Strom 650 > 2017 - 2022