INSTALLATION SmartMoto CoolAIR manual radiator fan switch
Products covered:
RFS-003, RFS-001
Instructions
Please read the steps carefully before starting the installation and note that the ignition must be turned OFF during the whole procedure.

Step 1 : Locate the radiator temperature switch, it is mounted on the radiator panel.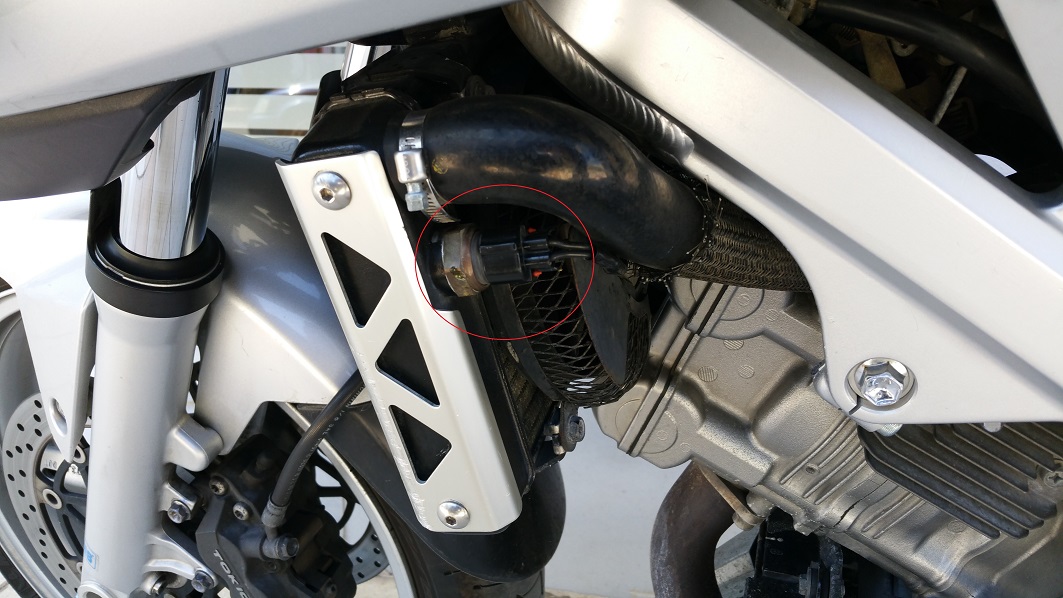 Step 2 : Disconnect the radiator temperature connector and connect the female (brown) connector of the product on the temperature switch connector and the male (grey) connector of the product to the wiring harness as shown in the pictures bellow.
Step 3 : Install the waterproof installation kit on the switch body.
Step 4 : Find a suitable place on the motorcycle to secure the switch or install it through a 6mm hole on a panel using the switch rubber boot to secure it.
As installed to the front left fairing hole on the Suzuki SV 1000 (photos)
If you have any suggestions for improvement or if you wish to help, feel free to contact us through the contact form.