INSTALLATION PAIR Valve Eliminator kit Suzuki Honda Kawasaki
Products covered:
PVE-021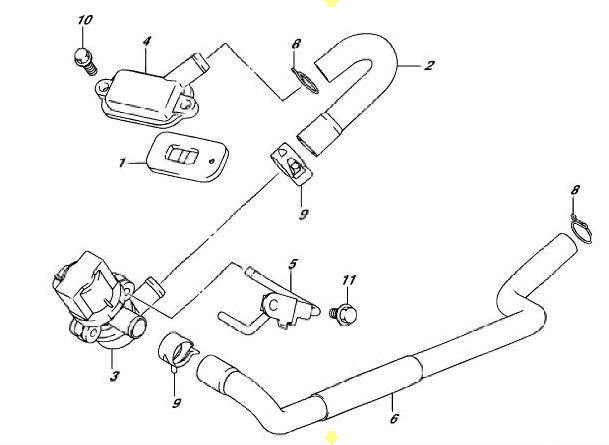 Step 1 : Remove the fuel tank according to the owner's manual. Locate The AIS valve (3) and the pipes attached to it (2)(6).
Step 2 : Follow the pipes (2)(6) and unplug them from the air box and the cover (4). Seal the air box nipple and the cover nipple (4) with the provided rubber caps and secure them by using the original retainer pieces (8).
Step 3 : Remove the AIS valve (3), the pipes (2)(6) and its associated hardware (5)(9)(11) from the motorcycle.