INSTALLATION CoolAIR manual radiator fan switch GSX 1400
Products covered:
RFS-007
Step 1 : Find the temperature sensor. On the Suzuki GSX 1400 you should look at the right-hand side just above the exhaust header as shown in the picture.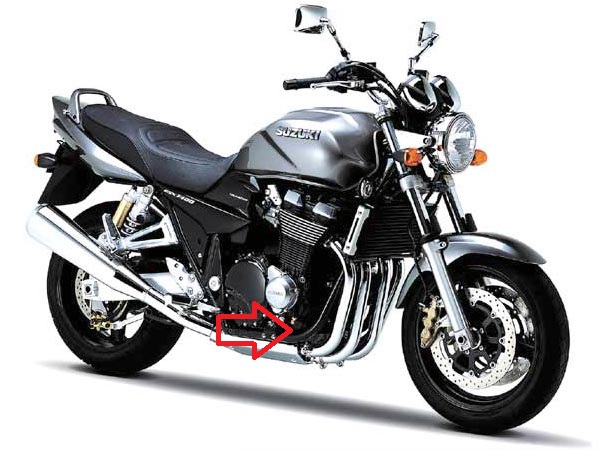 Step 2 : Disconnect the radiator temperature connector by pressing the tab at the top of the connector and pulling out.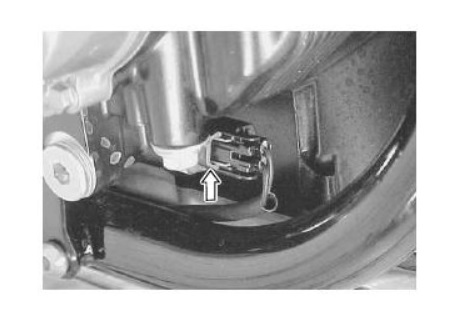 Step 3 : Connect the female (brown) connector of the CoolAIR switch on the temperature switch connector and the male (grey) connector of the CoolAIR switch to the wiring harness.
Step 4 : Install the waterproof installation kit on the switch body.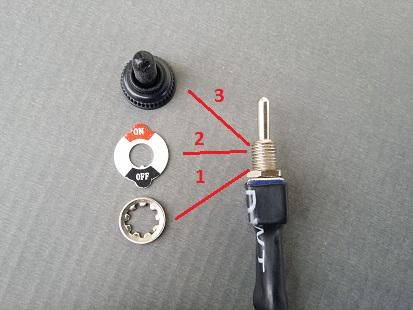 Step 5 : Find a suitable place on the motorcycle to secure the switch or install it through a 6mm hole on a panel using the switch rubber boot to secure it.