EVAP System Removal kit installation
Products covered:
PVE-081, PVE-051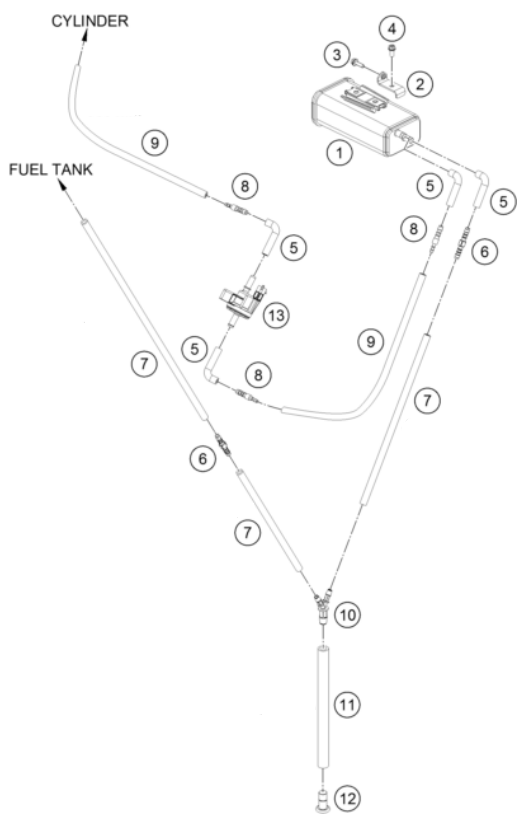 Step 1 : Remove the fuel tank according to the owner's manual. Locate The EVAP valve (13), the pipes (7)(9)(11) and the EVAP system canister (1).
Step 2 : Disconnect the EVAP valve (13) from the wiring harness and connect the provided electronic eliminator in its place.
Step 3 : Follow the pipes (5)(8)(9) that go from the EVAP valve (13) to the cylinders and use one of the two methods to seal the pipe.
a) Use the large M8 bolt on the pipe (9).
b) Use the small M6 bolt with the copper washer to replace the nipple on the cylinder.
Step 4: Remove the EVAP valve (13), the pipes and their associated hardware (5)(6)(7)(8)(9)(10)(11) and the canister (1) from the motorcycle.
Step 5: Reroute the pipe (7) from the fuel tank to the ground or to a catch can.