AIS Valve Eliminator kit AIS-002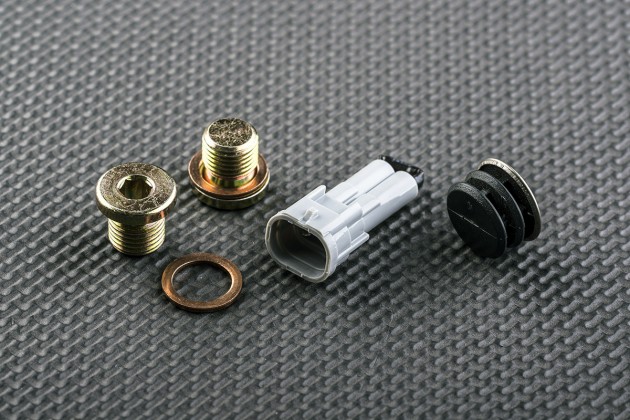 AIS Valve Eliminator kit AIS-002
The secondary air injection system (AIS) routes fresh air from the airbox to the exhaust system in order to aid the combustion of unburned fuel in the exhaust. This system is designed to improve emissions on stock exhaust systems, but it will cause known performance problems in the low and mid RPMs. Also, it is the cause of popping and backfires when you change the standard exhaust with a free flow exhaust.
The SmartMoto AIS valve eliminator kit combines the electronic AIS valve eliminator with all the required components to let you remove this system from your motorcycle completely.
Key Features
Eliminates exhaust popping noise on deceleration and backfiring typically associated with aftermarket exhausts.
Achieves true A/F ratio for fuel tuning. A/F ratio measurements are reliable.
Free up engine space.
* Customer reviews have shown easier engine starting when cold, smoother power delivery and improved throttle response with the product installed
High Quality Standards
The electronic AIS valve eliminator comes with an OEM connector for direct plug in, no cutting or splicing is required.
The airbox cap fits perfectly to the airbox.
The block off plugs are made of galvanized steel with copper washers.
Sophisticated production and high quality parts ensure top quality product.
This product is tested and developed for the listed motorcycle.
Compatible motorcycles
Triumph > Bonneville America 865 > 2008 - 2015
Triumph > Bonneville 865 > 2008 - 2015
Triumph > Scrambler 865 > 2008 - 2015
Triumph > Speedmaster 865 > 2007 - 2015
Triumph > Thruxton 900 > 2008 - 2015