EVAP / Canister Removal kit PVE-051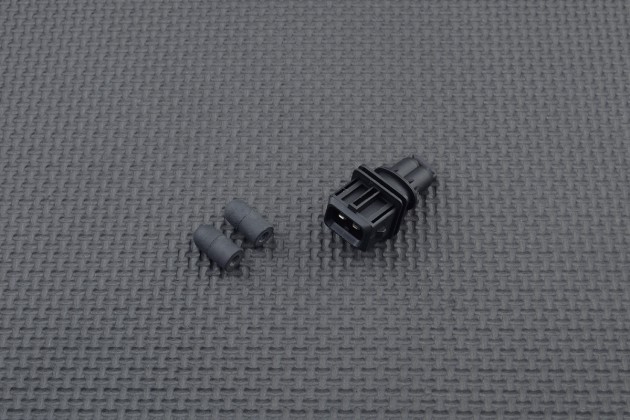 Express Worldwide Shipping
EVAP / Canister Removal kit PVE-051
Availability:

In Stock

Product Code:

PVE-051
Express Worldwide Shipping
The EVAP / Canister Removal kit by SmartMoto eliminates the standard EVAP system.
Motorcycle manufacturers install the EVAP system to prevent fuel vapours from escaping to the atmosphere. This is good for emissions but converting a bike for trackdays or off-road use means you need to shed as much weight as possible. Also, if the bike is tipped over, gas from the gas tank can overflow the canister compromising the ventilation, thus damaging the fuel pump.
SmartMoto Complete Sets combines the electronic Purge valve eliminator with all the required hardware that allows you to remove the EVAP canister, purge valve and tubing from your motorcycle completely in one convenient package, without encountering any Fi errors or performance issues.
Key Features
Disables the Fi error codes associated with the Purge valve.
Reduces weight and free up space.
Replaces a faulty Purge valve.
This kit enables you to remove the EVAP system, all the associated tubing and the bulky canister.
Legal Notice!
Installation of this kit is intended for closed circuit competition purposes only. The purchaser of this performance kit acknowledges that it is not intended for street use.
SmartMoto Complete sets is a product development approach that focuses on delivering complete and high-quality kits. To ensure that all eliminator kits are a perfect fit, we conduct thorough research and testing on all the necessary components needed for each modification. This includes stainless steel bolts and washers, special heat-resistant rubber caps, and exhaust blanking plugs. We make sure that all the required components are included in one convenient package. The electronic eliminators are designed with OEM connectors for seamless compatibility, and the electrical parts are protected by durable heat shrink tubing, ensuring long-lasting performance. With SmartMoto, you can count on complete kits that offer flawless compatibility, lifetime durability, and reliable performance.

CFMoto > 700 CL-X Heritage/Sport/Adventure > 2021 - 2023
CFMoto > 800 MT Touring/Sport/Explorer > 2022 - 2023
CFMoto > 800 NK > 2023 - 2023
Indian > Challenger > 2020 - 2023
Indian > Chief > 2021 - 2023
Indian > Chieftain > 2021 - 2023
Indian > FTR > 2019 - 2023
Indian > Roadmaster > 2021 - 2023
Indian > Scout > 2021 - 2023
Indian > Springfield > 2021 - 2023
Indian > Super Chief > 2022 - 2023
KTM > 1190 Adventure > 2013 - 2016
KTM > 1190 RC8 > 2008 - 2016
KTM > 1290 Super Adventure > 2015 - 2017
KTM > 990 Adventure > 2006 - 2013
KTM > 990 SM/SMR/SMT > 2009 - 2013
KTM > 990 Superduke > 2005 - 2013
Royal Enfield > Continental GT 650 (EU) > 2021 - 2022
Royal Enfield > Interceptor 650 (EU) > 2021 - 2022
Triumph > Bonneville 1200 T120 > 2016 - 2020
Triumph > Bonneville 900 T100 > 2016 - 2020
Triumph > Speed Twin 1200 > 2019 - 2020
Triumph > Street Cup > 2016 - 2019
Triumph > Street Scrambler 900 > 2016 - 2020
Triumph > Street Twin 900 > 2016 - 2020
Triumph > Thruxton 1200 /R > 2016 - 2020